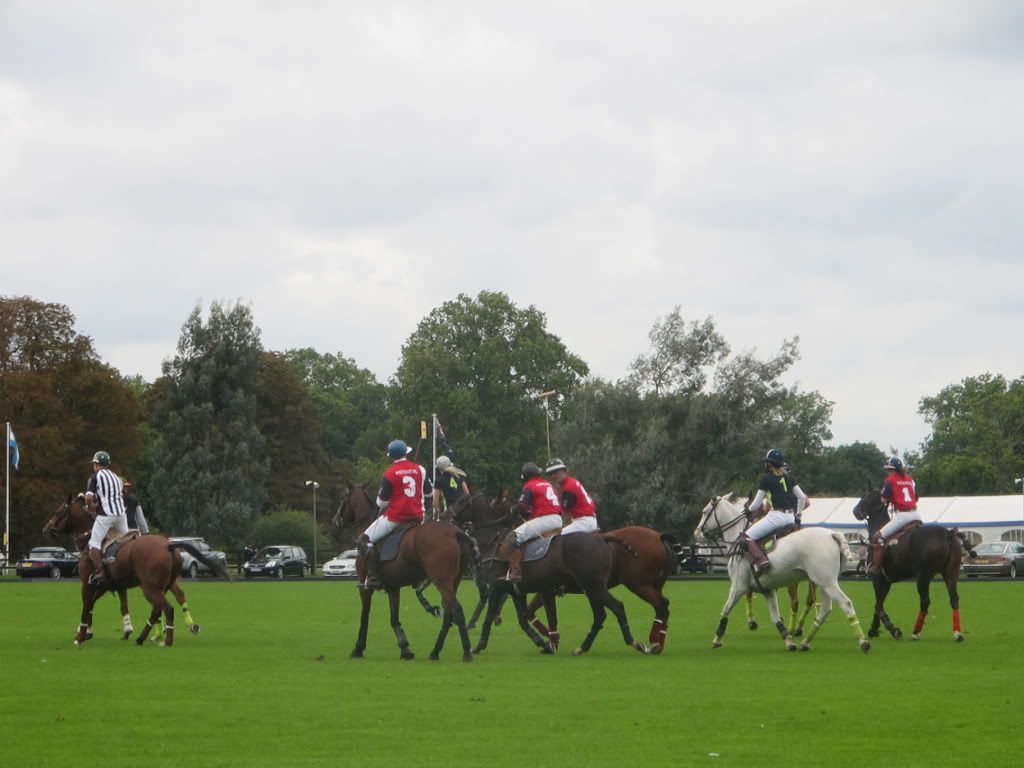 Recently, Traveller experienced her very first polo match.


It is somewhat an upper-class English tradition to watch the polo and T has to admit that she really enjoyed the experience.


It might have been the game itself (T couldn't believe how skilled the players were!) or the fact that they watched whilst having a picnic fit for kings.


In the picture below, we are following the rules by filling in the divots during half-time. Replacing the divots is for the competitors' safety; T loved it because it reminded her of that scene from Pretty Woman.