Unbelievably, the Northern tip of Africa is only a mere three hour flight from London and upon touching down, Traveller was excited to be somewhere completely unlike anywhere she had ever been.
T doesn't have many photos which reflect the beauty of Marrakech or the culture, and I guess this is for two reasons. One, you generally have to pay for photos taken throughout the city and two, she spent the entire trip engrossed in her surroundings. The sights, the smells and the sounds were so utterly foreign to Traveller that she usually forgot to take photos!
Luckily, one of T's friends captured some fantastic photographs so she is going to include them (and some of her own) in her post today.
The above two photos are of the riad we stayed in - Riads are a sort of private accomodation in Morocco. There were eight of us and we had the whole Riad to ourselves. The people who ran it were brilliant and the building and rooms were beautiful.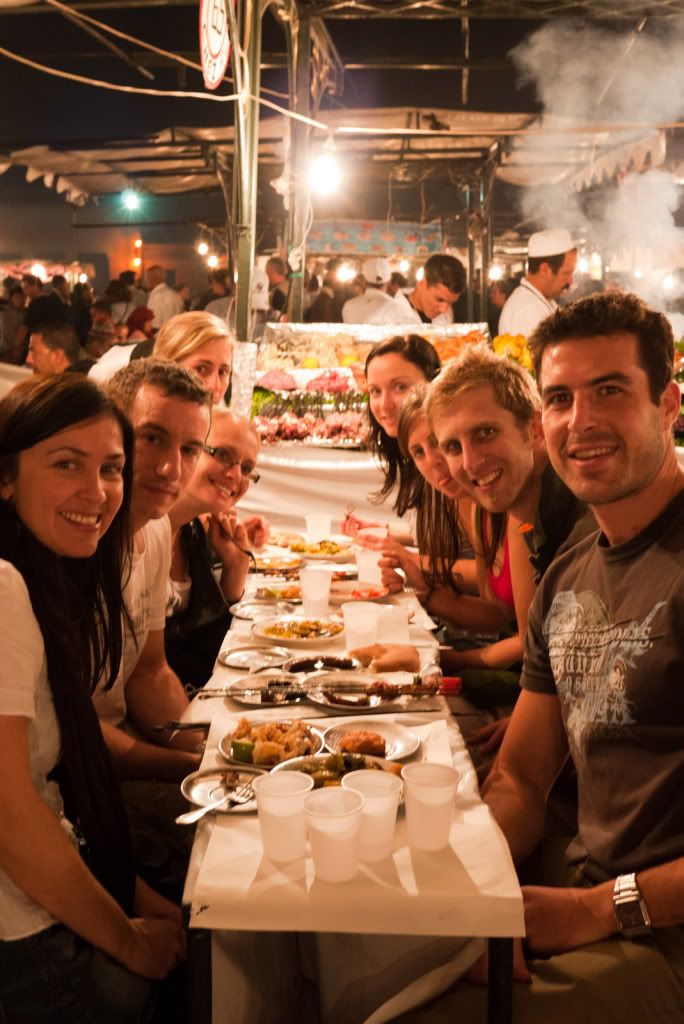 Our first night eating in the square - it was worth it for the atmosphere! Sheep's head curry was a popular dish, but we weren't quite game enough to try it...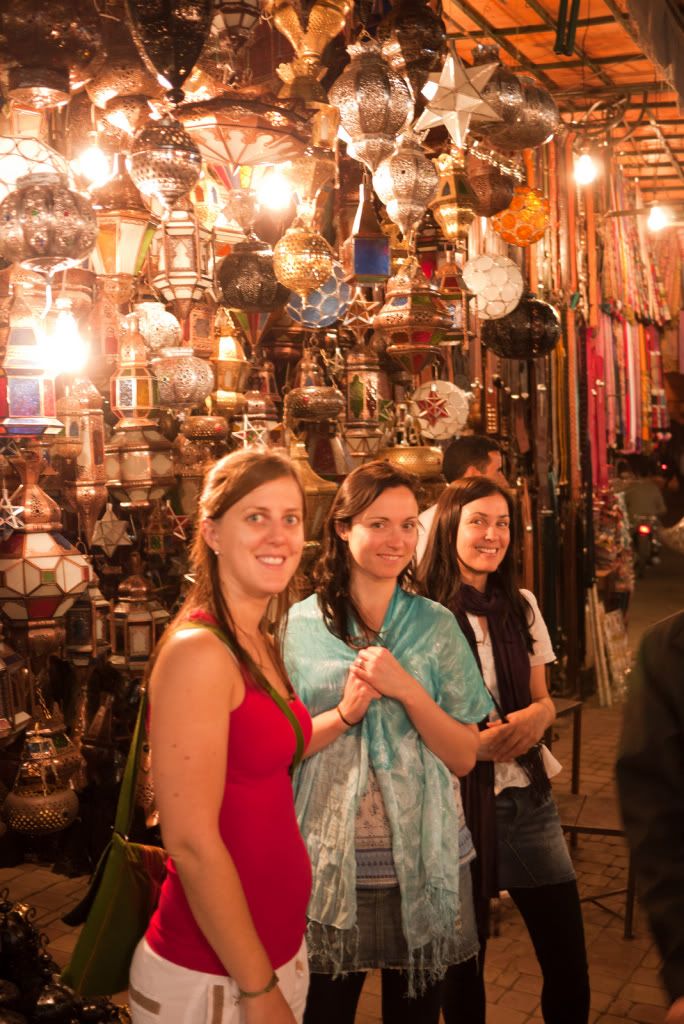 The souks where you can buy spices, leather goods (more about that later!), lanterns, ceramics and clothes. You have to barter and that's where all the fun is!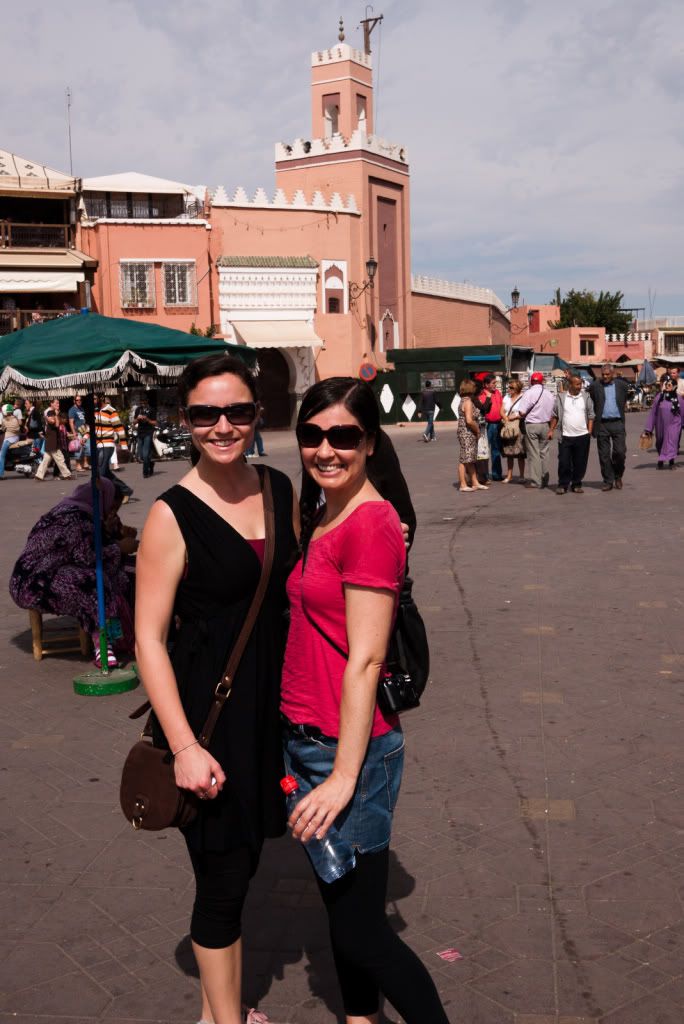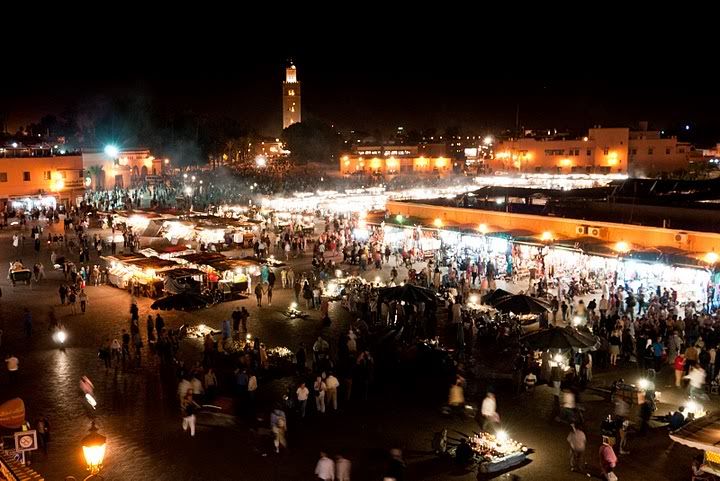 The square at night...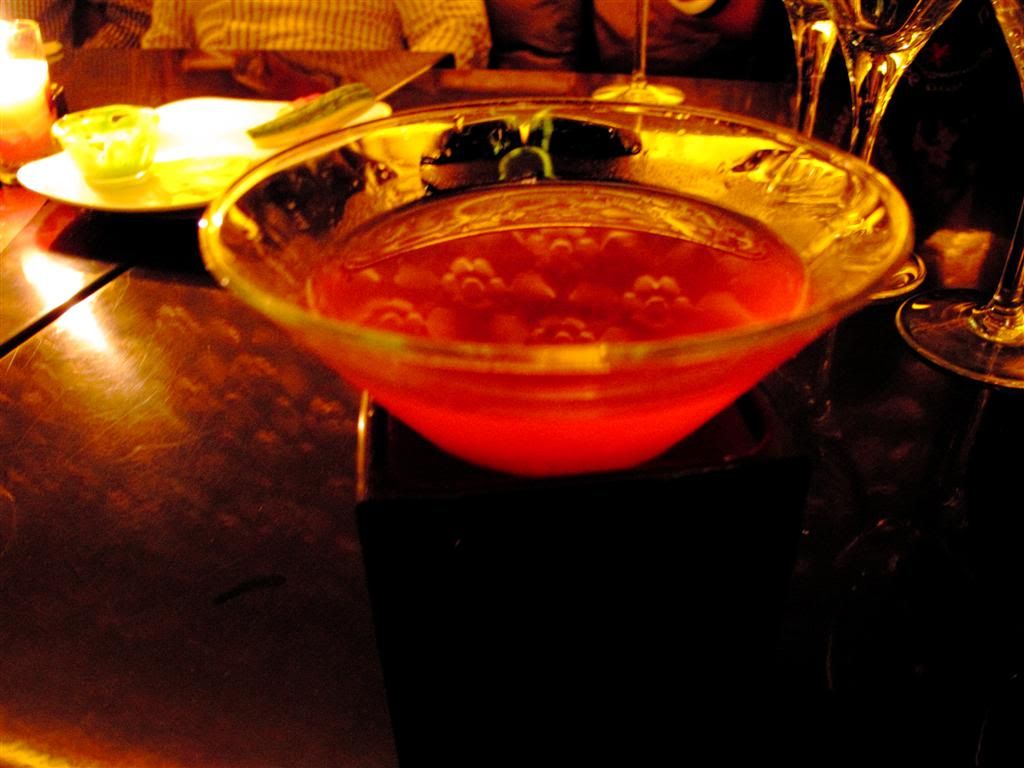 Our first and only fancy meal in the new town part of Marrakech.
We ate a Lebanese restaurant called Azar and the food was phenomenal but what we really enjoyed was the unique decor..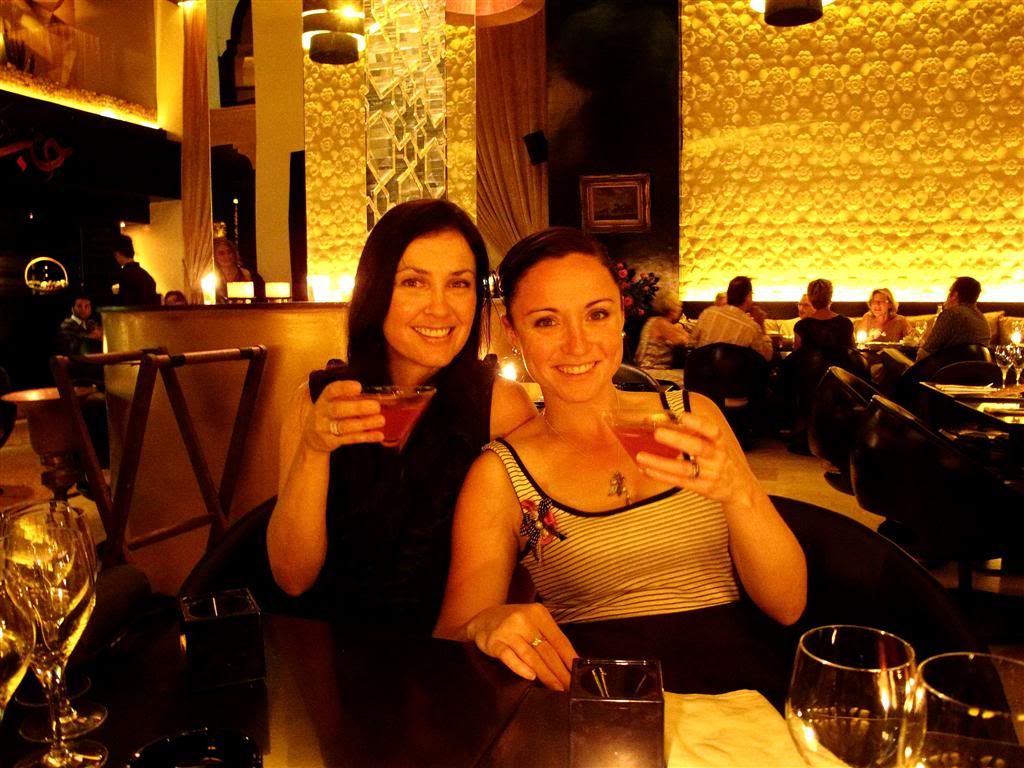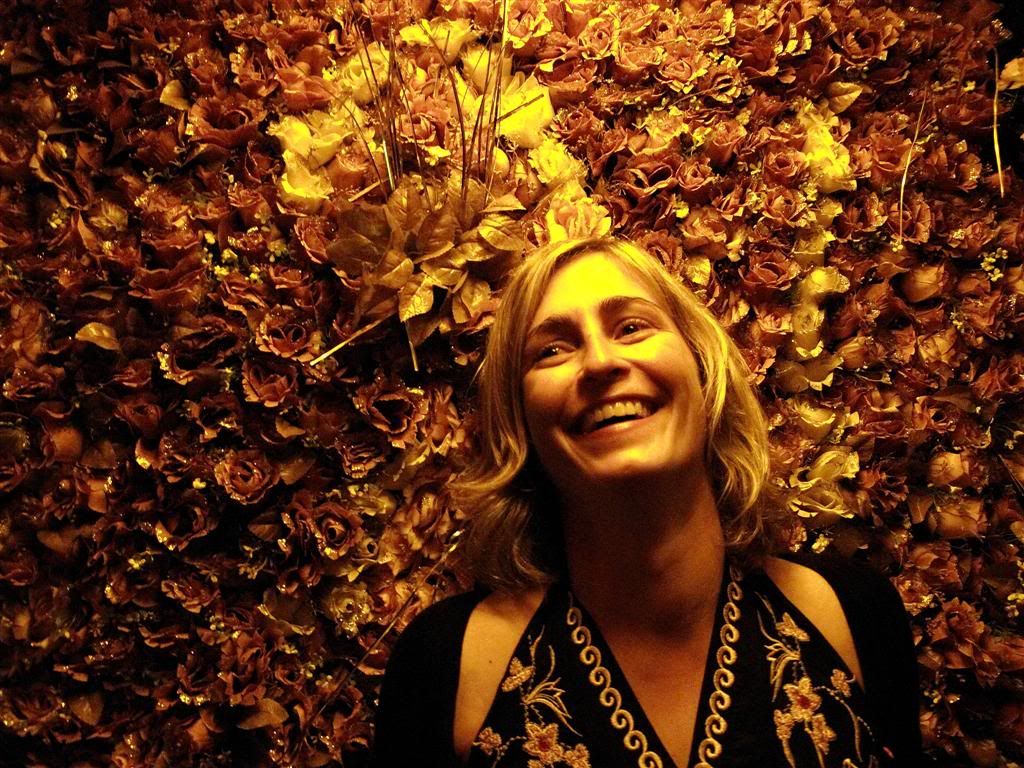 ...in particular, their rose covered lift which had plastic grass underfoot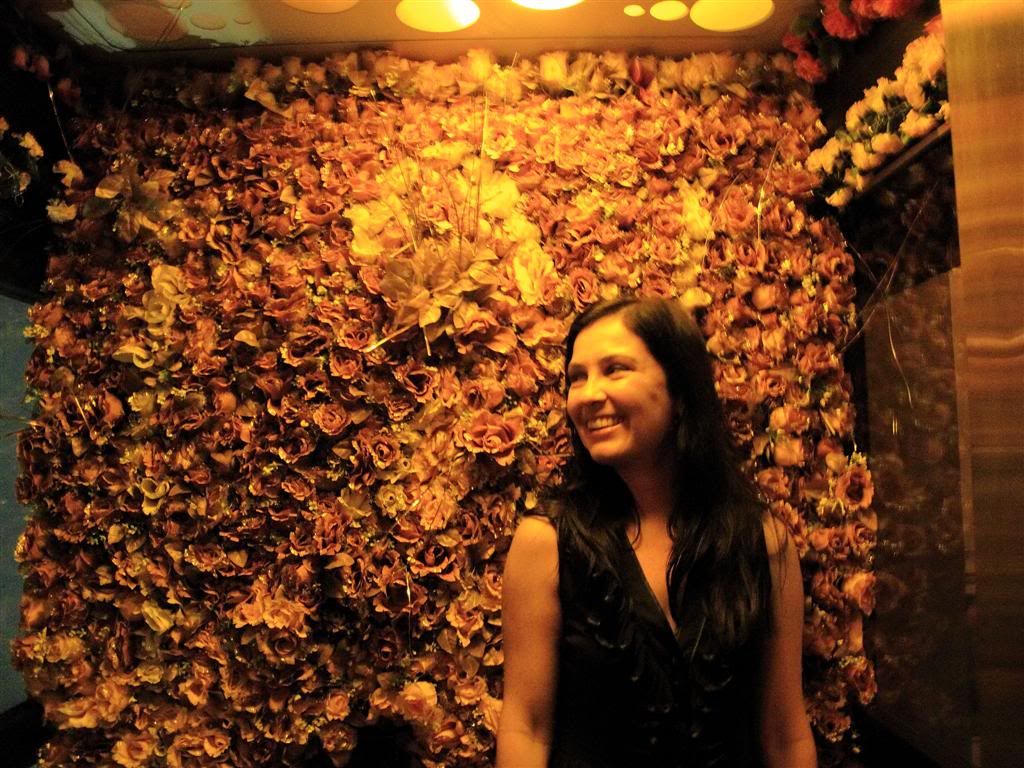 Endless hours of amusement!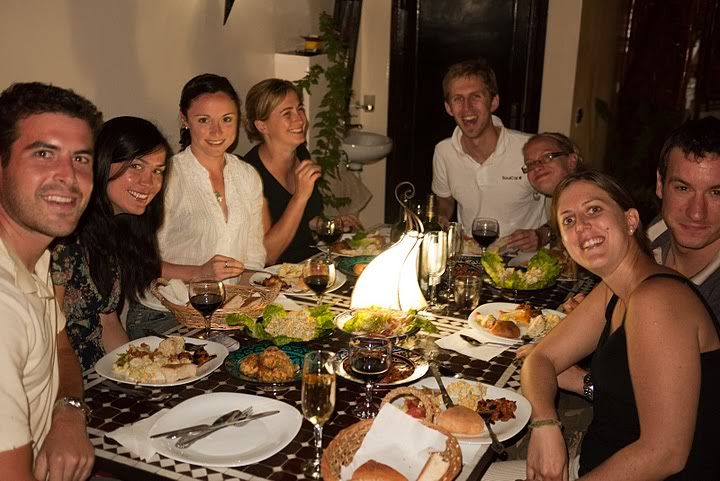 Our last night at the Riad - the Riads were the best place to eat traditional Moroccan fare. That particular night we enjoyed a beef and prune tagine which was out-of-this-world delicious! The sauce of the dish had caramelised so it was a very sweet-savoury dish. Just the way T likes it!
Thanks for looking at the photos!
One more Moroccan post to come....