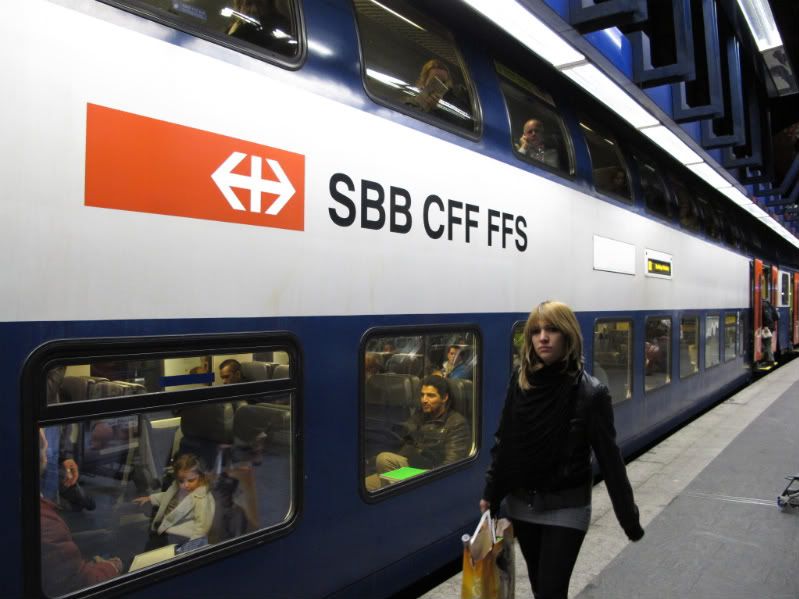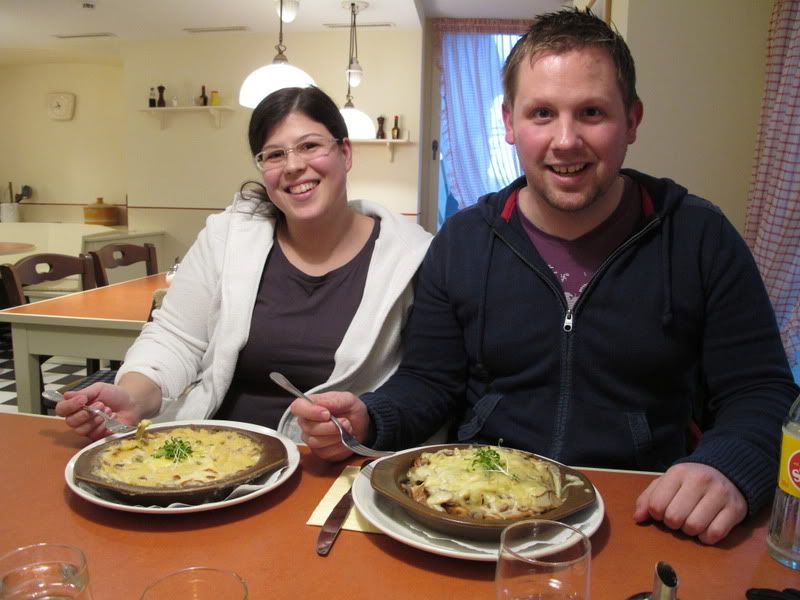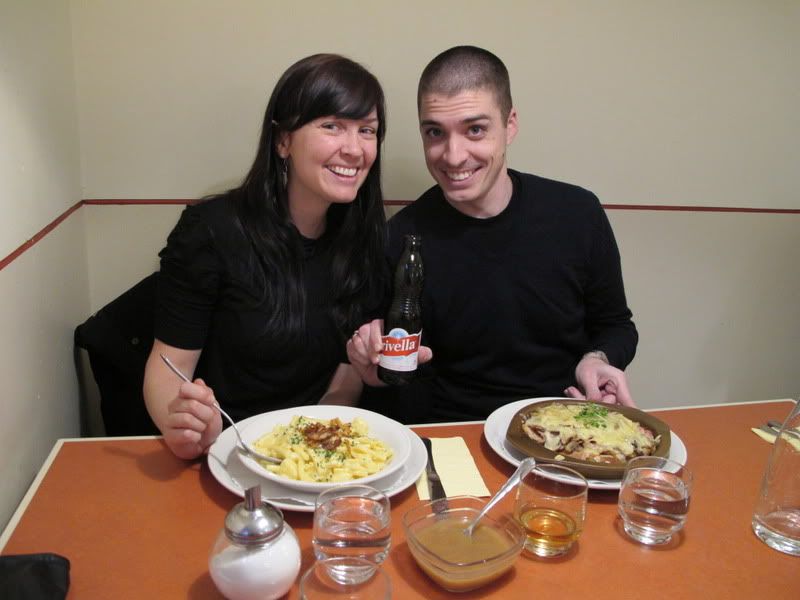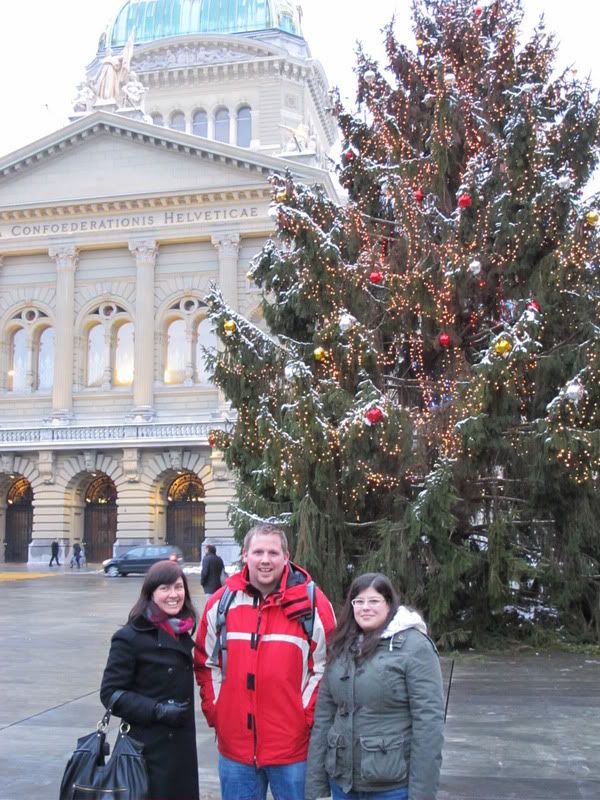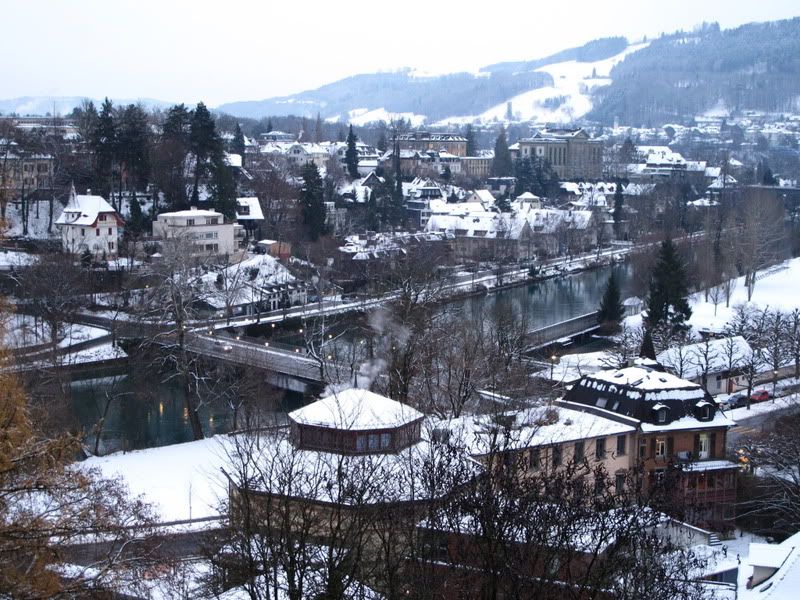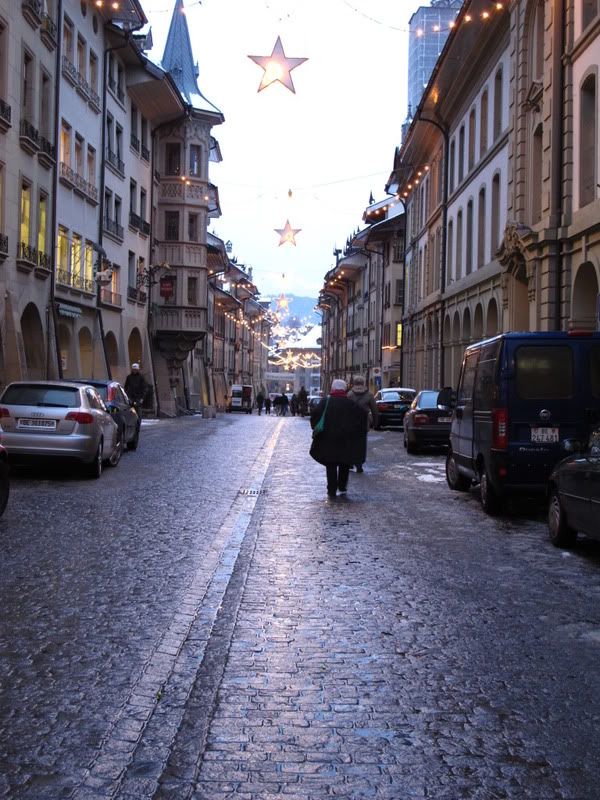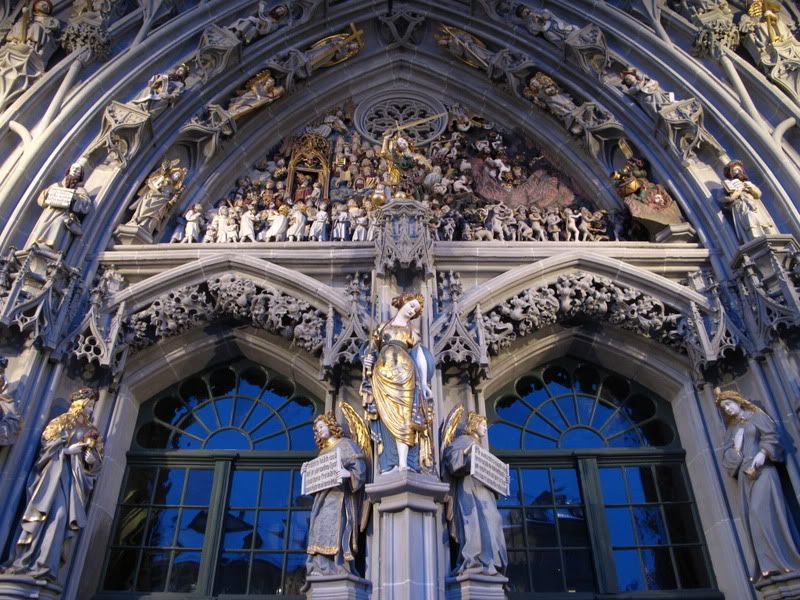 Traveller and hubbie's first day in beautiful Switzerland was spent in the country's capital: Bern.
'I have never heard of Bern,' you might say, and so did we.
We thought that the capital was Zurich, or perhaps even Geneva. We were pleasantly surpised to find that this beautiful city was the nation's capital.
Husband loved Bern.
He even went so far as to say that he thought it was as beautiful,
or more beautiful than Paris!
T was lucky enough to meet up with some friends from her Rotary Exchange year in Oregon. (from 10 years ago!) Stefan and Yuvia both live in The Netherlands but they were in Switzerland to spend Christmas with Yuvia's parents. They were lovely hosts and showed us the most beautiful parts of the city.
We also had a delicious, traditional swiss meal.
T had alpler macaroni (a sort of macaroni and cheese, with potato, fried onions and apple sauce) and fell in love with it! So delicious! And husband had a dish where the bread was soaked in wine, and then covered with meat, cheese and mushrooms.
Yum!
In fact, it was the first of many meals they experienced which had cheese as one of the main components.
T and hubs are full of swiss cheese.
And there's no better way to be!
Another Swiss reality which they learned on their first day is that the trains are incomparable! They are clean, frequent and always on time.
For those of you in London, you know how much we appreciated this.
Next stop: Murren!