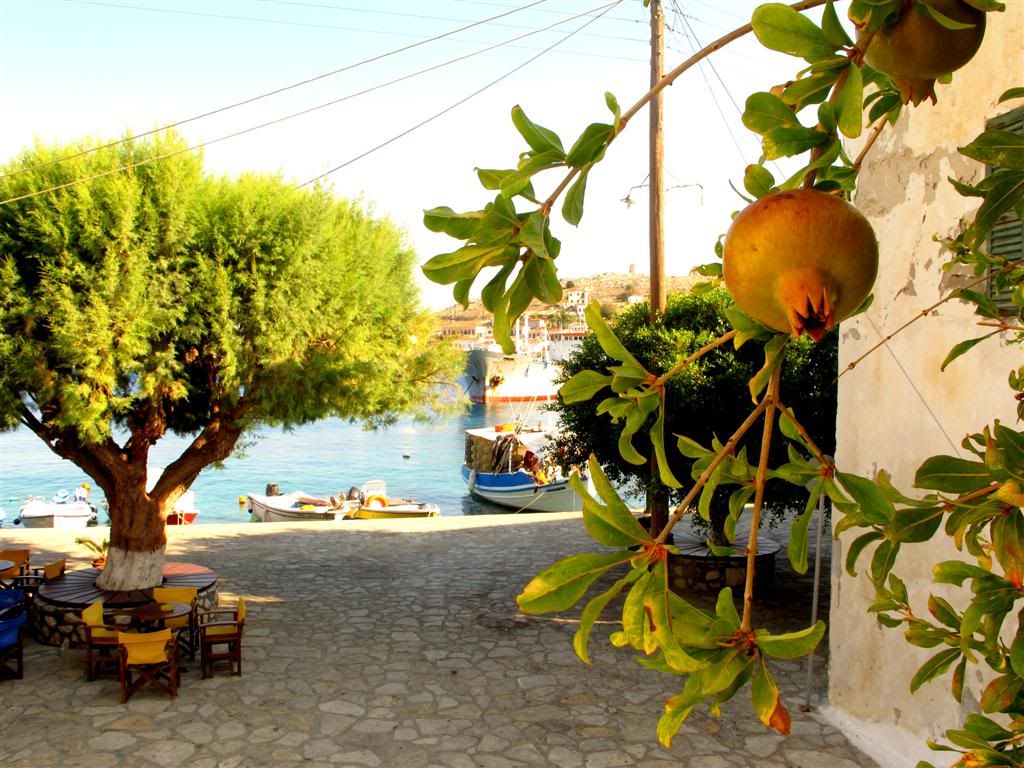 A couple of Traveller's favourite moments in Greece involved meeting the locals. The people in Greece were so friendly. T's not sure whether it's the sheer amount of people in London or just the way culture has developed, but they don't tend to talk to each other or look at each other in public. There are no smiles, no waves and no small conversation so it was surprising to Traveller when people started to talk to her in Greece.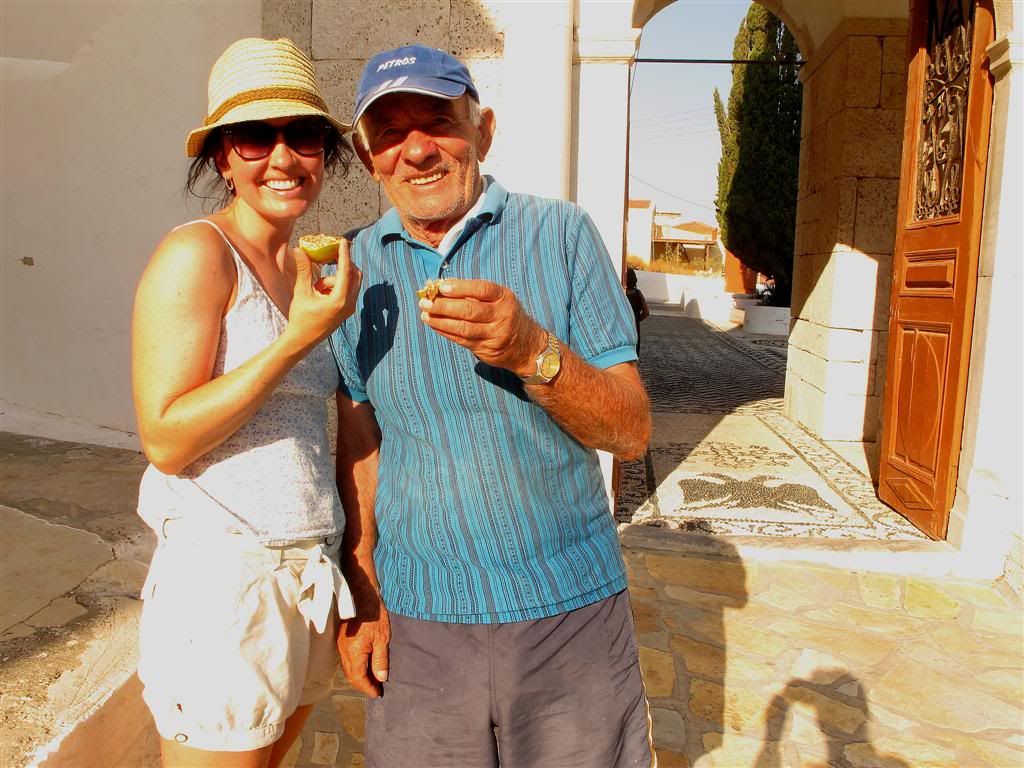 One example of this was when the above gentleman noticed T and her friend looking at a fruit tree. We couldn't work out what fruit was growing on the tree and he came up to us and asked us if we knew what it was. When we responded that we didn't, he proceeded to tell us the Greek name for it. Still noticing that we were confused, he took a piece of fruit off the tree and using his pocket knife, opened it up for us. We immediately saw that it was a pomegranate and he was so pleased to see us recognise it. We then had a chat with him and he told us a little about himself and where to eat in the beautiful town of Chalki. We followed his advice and T had her first delicious Moussaka of the trip.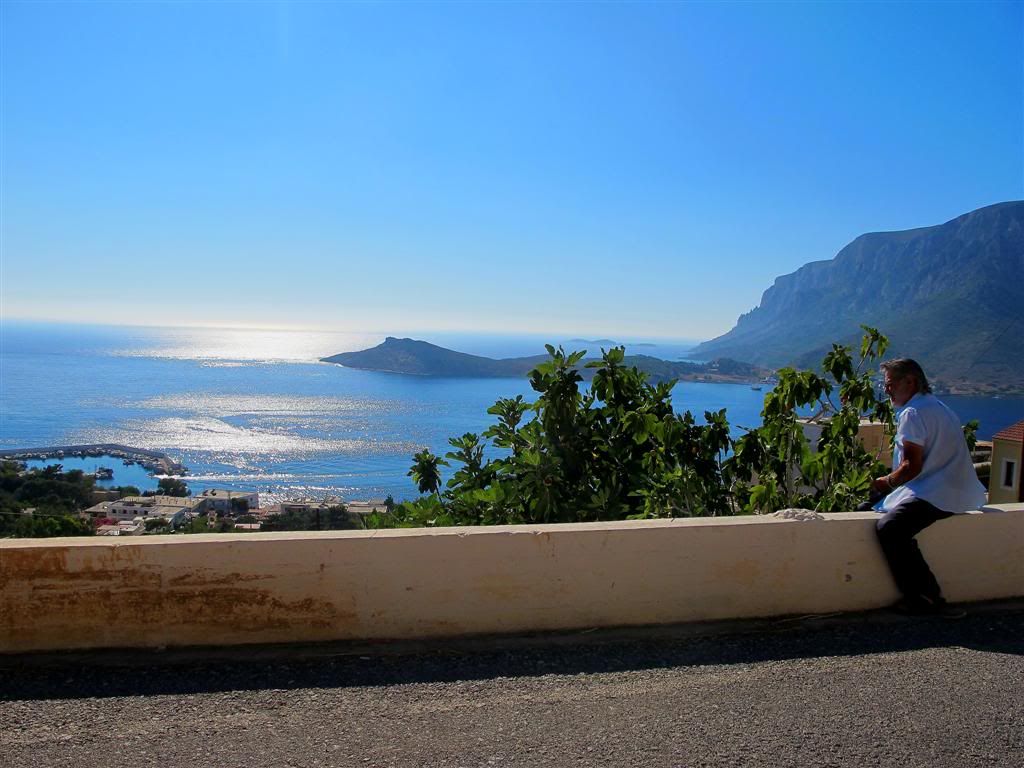 The second moment was on the island of Kalymnos;
Traveller
and RF wanted to head out to the local beach. As they both had never driven scooters before, they were reliant on local taxis and buses. They asked a taxi driver how much it would cost to get to the local beach and when he said 10 Euro - we were in! It was a half an hour drive and the taxi driver told us the history of Kalymnos while we were in the car and about the local industry; he also took us to an outlook so we could take a picture and stopped at a fig tree (above - how cool is he!) so that we could try the wild fruit. It was delicious! He was so sweet and really made our day.