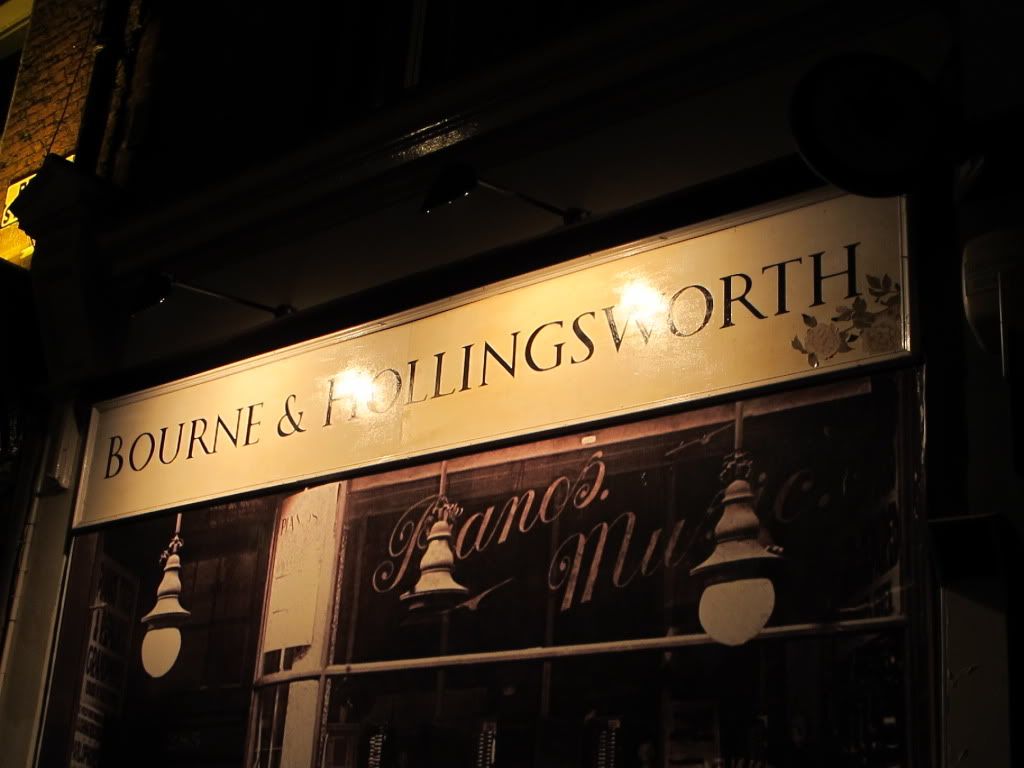 This weekend, Traveller and flattie went to a bar in Soho and found themselves in an entirely different era.
Bourne and Hollingsworth is a 'prohibition style' bar where the cocktails are served in tea cups and jam jars alongside cucumber sandwiches and shortbread cookies. Yum! Smaller than your grandma's living room, the bar is fitted with 20's style decor which includes flowery wall-paper, tassle-adorned lamps and various mis-matching chairs and tables.
Having never been to a 'speakeasy' - Bourne and Hollingsworth was a light foray into this dark era for Traveller and she couldn't help but bop in time to the themed music spinning from the turntables.