Many years ago, when she finished school, Traveller participated in a Rotary Exchange program where she lived in the Oregon, U.S.A for one year. This was when she was eighteen and it was her first real foray into independent international travel. Wanderlust has since been a regular part of T's disposition and she wonders if she will ever really overcome it. Or if she would even want to.
This month will mark T's third year of living in London. She intended to stay for 12 months and that year has ever-so-quickly turned into three and now, well, she's not sure when she will return to Australia's shores to live permanently. Where is home exactly? T's not sure.
After many years of travel, one of the most memorable parts has been the friendships that T has made along the way. Several of the people that T met during her one year in the United States have shaped her and inspired her and encouraged her to be the person that she is.
Recently, Traveller had the pleasure of visiting three friends that she met during her exchange years - Vincent in Belgium and Corinna and Yuvia in Germany. While both countries were beautiful and extraordinary, what really made T's heart sing was spending time with her old friends and finding, once again, that time is merely a concept and is nothing between friends.
Here are some photographs of Traveller's time in Bruges, Beligum....

It truly is one of the most beautiful cities in the world.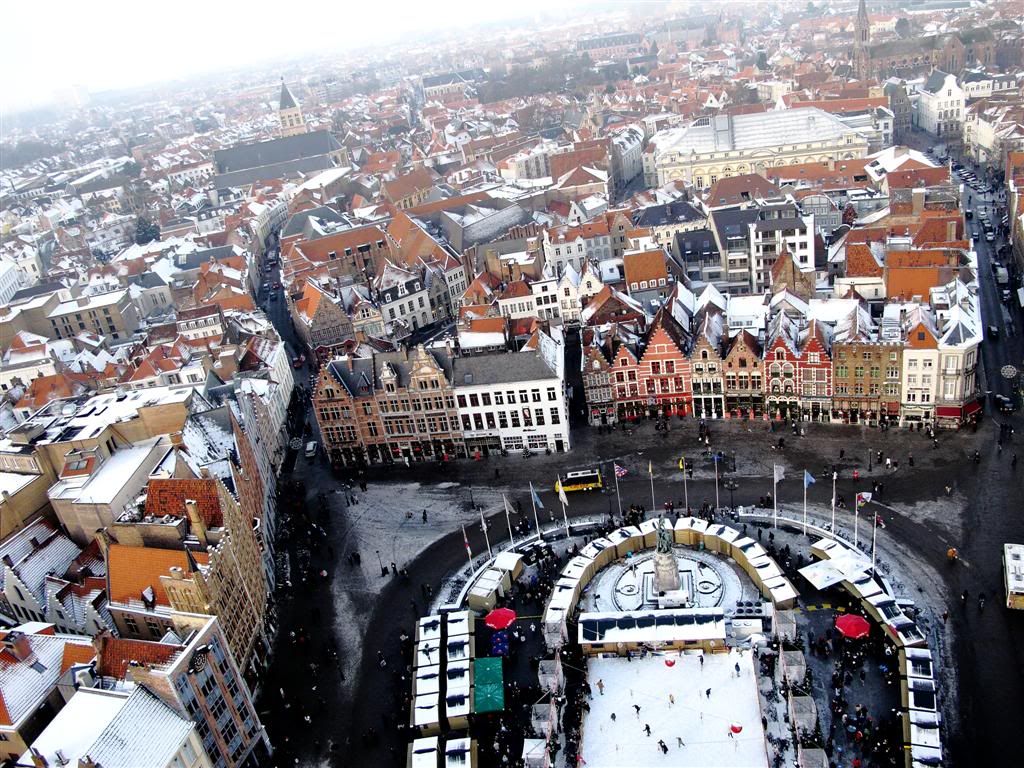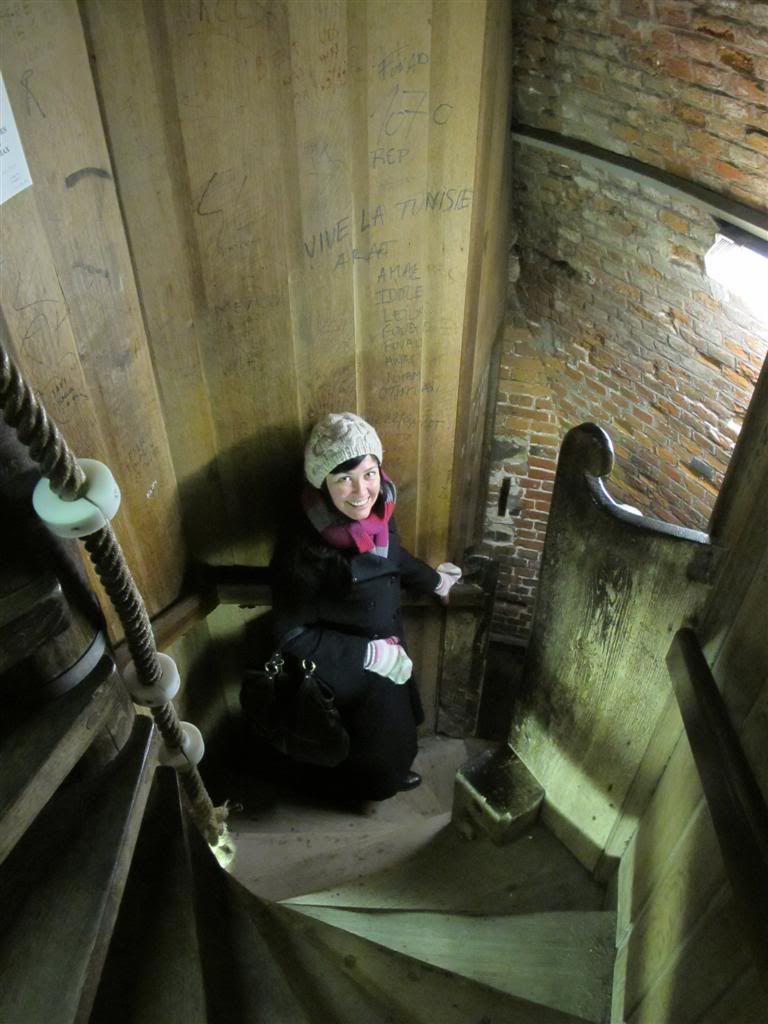 Walking down the stairs after climbing to the top of the belfry - it's a must, especially if you have seen the comedy classic In Bruges.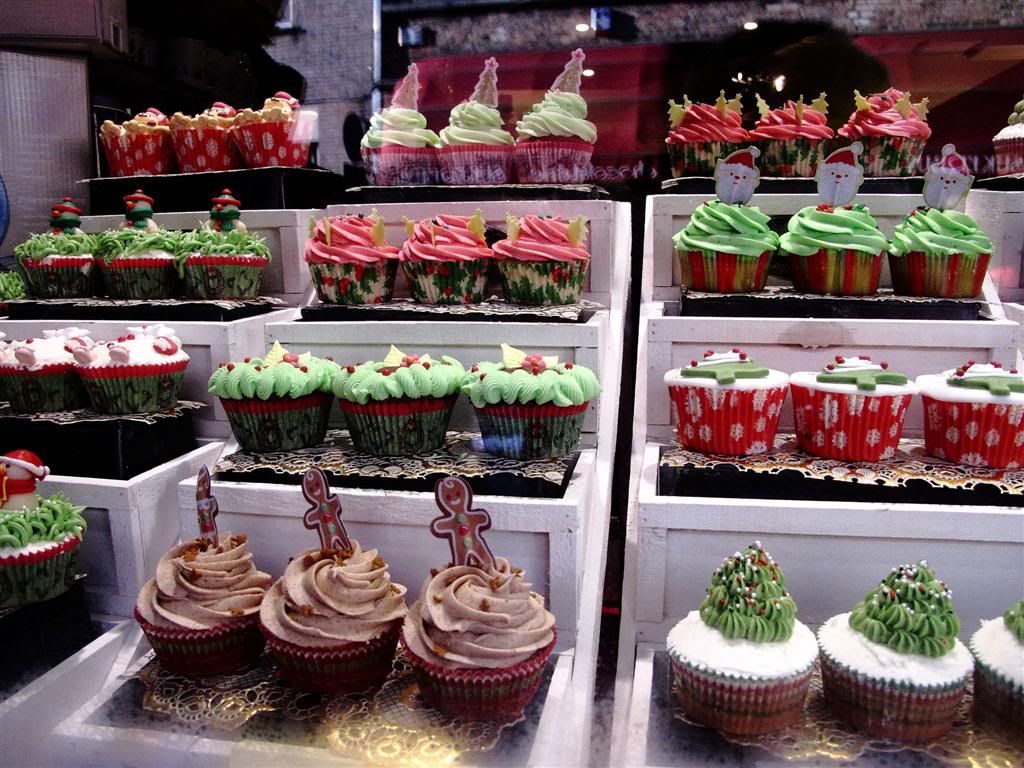 Turkey, peas, carrots, potatoes and santa all made of chocolate!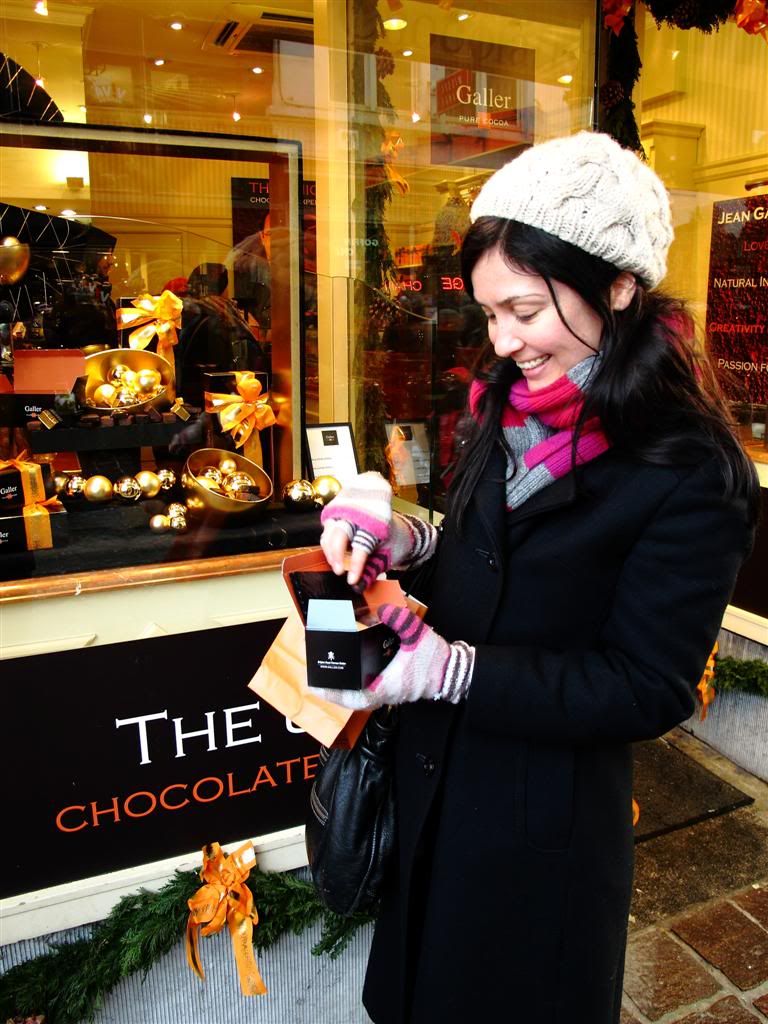 The best chocolate in Belgium, according to Vincent.
It was out-of-this-world!
Learning how to make lace...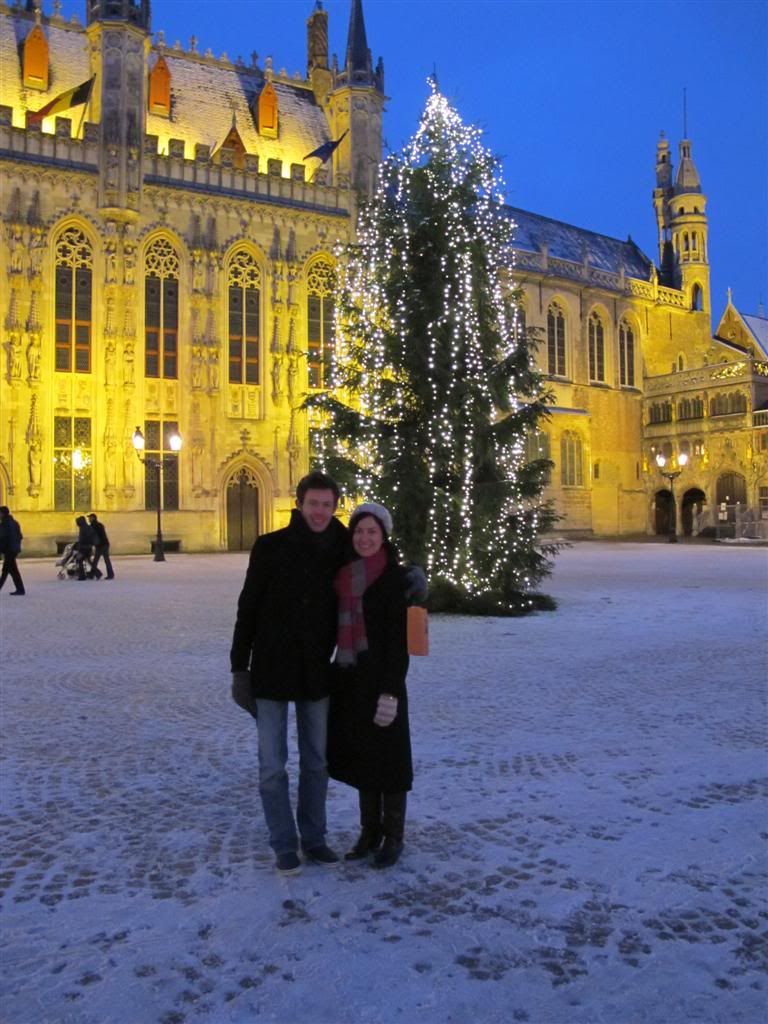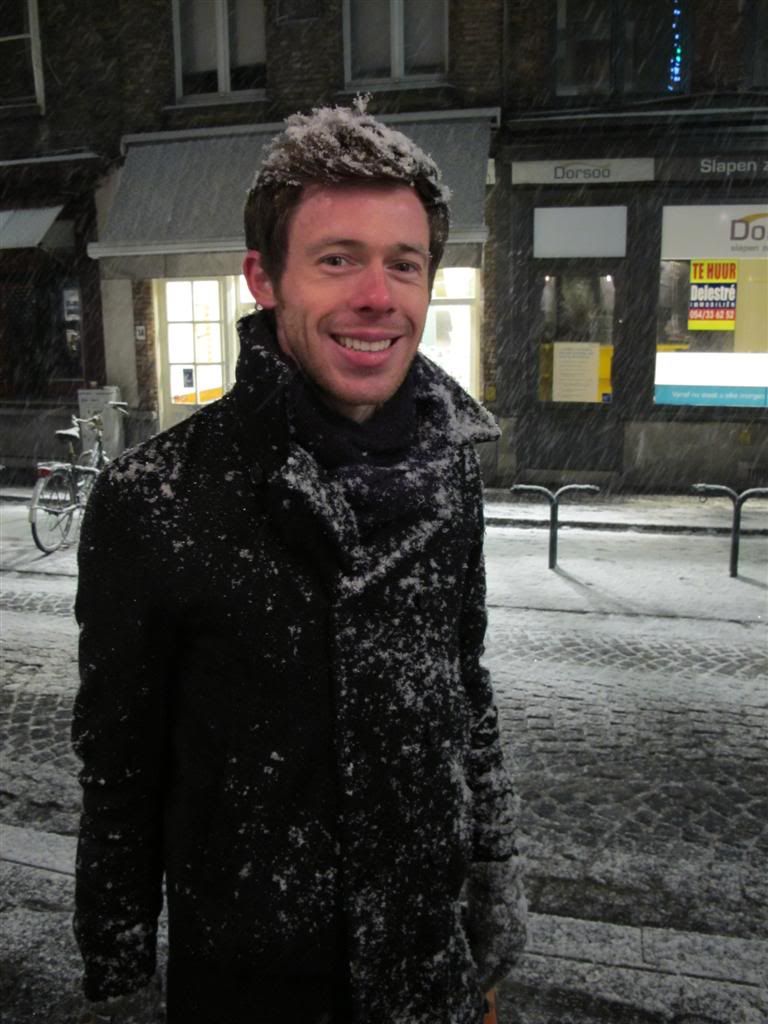 Snow!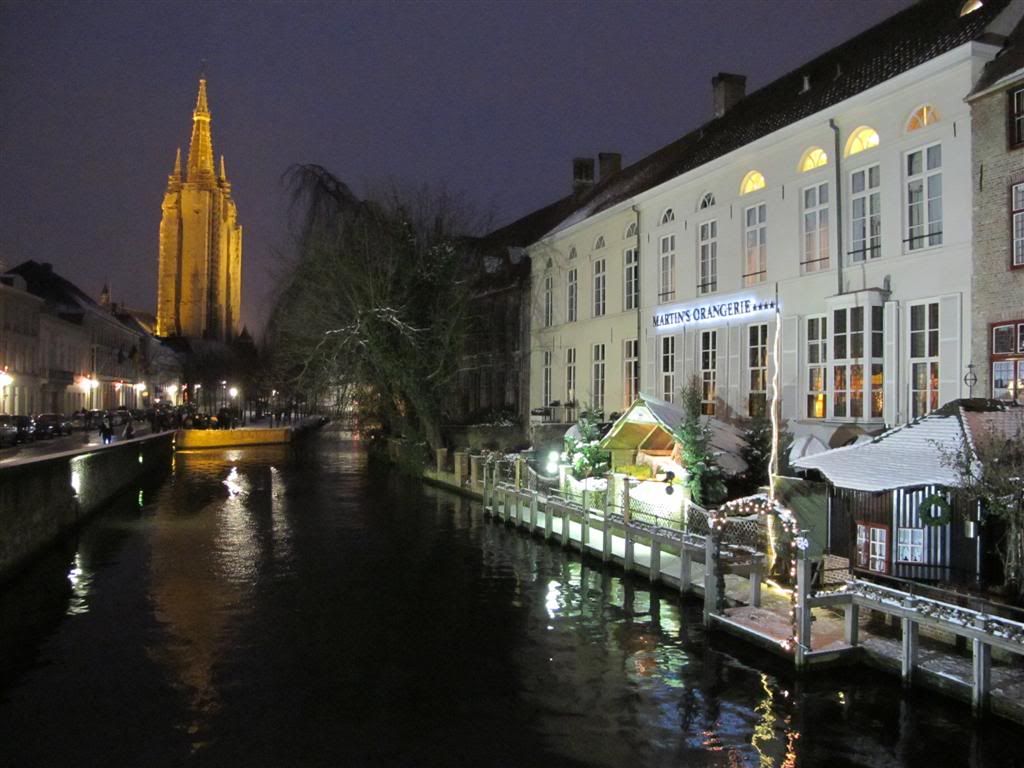 Next up, Ghent, Belgium!